Women'Secret launches Men' Secret
Last December Women'Secret launched its first "test" packs for men (underwear and boxers), but they subsequently disappeared. Now, the ladies' undergarment specialists has truly thrown itself into the venture and created Men' Secret, a collection which will surely seduce the discerning gentleman.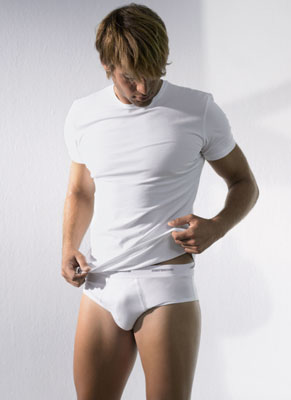 Men's Secret Collection
Men' Secret will be available in the form of basic packs: packs of two large boxers; packs of cotton pyjama trousers and shorts in a grey squared pattern, or fine coloured stripes, or in a complete grey colour. Other packs of two t-shirts will also be available, either in black/white or white/grey. And lastly, for those days in the sun, guys will be able to pick up swimming shorts too.
Women' Secret, a brand of the Spanish group Cortefiel, will launch Men' Secret in 296 stores* which it will directly manage in Spain (229), Belgium (17), Portugal (32), Germany (3) and Hungary (6). The line should also make its way to 180 franchise stores across 38 countries at a later date.
*Figures released by Cortefiel in February 2009

By Jonathan Fulwell (Source: Sarah Ahssen)
Copyright © 2023 FashionNetwork.com All rights reserved.