Versace CEO to leave fashion house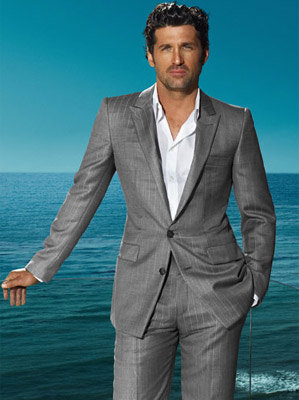 Patrick Dempsey for Versace, Spring-Summer 2009
MILAN (Reuters) - Versace Chief Executive Giancarlo Di Risio is to leave the celebrity-favorite fashion house and the move could be announced late next week, a source close to the situation said on Thursday 28 May.
Newspapers have recently speculated about Di Risio leaving the company. Daily Il Sole 24 Ore last week said he and design head Donatella Versace were "close to a divorce" because of disagreement over strategy.
"It is all confirmed, the story between him and the company is finished," the source said, adding that the move could be made late next week after a long holiday weekend in Italy.
"They are agreeing it all."
Versace said there was no comment to add to a statement it released on Monday 25 May, in which its board denied "the existence of friction between the CEO and the Creative Director Donatella Versace regarding the necessary policy of cutting costs.
Di Risio was hired at Versace in 2004.
The design house is owned by Donatella, her brother Santo and her daughter Allegra. The company, known for its Medusa-head logo and penchant for gold, last year turned in an 8.2 percent rise in revenues to 336 million euros ($466 million).
On Monday 25 May, its board approved a three-year plan, focusing on measures to tackle the financial crisis -- which has not spared luxury brands -- and also looking at growth plans.
(Reporting by Marie-Louise Gumuchian; Editing by Rupert Winchester)
© Thomson Reuters 2022 All rights reserved.