JJB Sports says no recovery any time soon
By James Davey
LONDON (Reuters) - Struggling British sportswear retailer JJB Sports (JJB.L) warned investors not to expect any improvement in its performance until 2010/11 as it posted wider first-half losses, sending its shares up to 14.5 percent lower.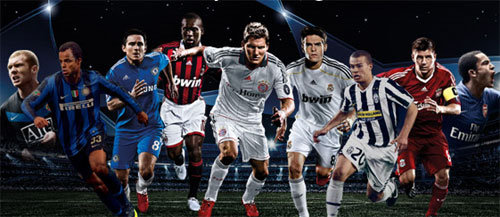 Photo: www.jjbsports.com
But David Jones, executive chairman of the 250-store chain, said he was confident he could deliver a turnaround at the firm, which teetered on the brink of administration earlier this year.
He took on the executive role at JJB in January, succeeding Chris Ronnie who was suspended as chief executive and fired in March over allegations of gross misconduct.
"I believe in this business. It has been messed up badly. My ambition is to get it back on track," Jones told Reuters.
"The positives are we're still around, we've done a lot to improve and reduce the cost structure, (and) we've got a new store layout plan that prominently features national brands, Nike and Adidas ... Early days but it looks encouraging."
He said sales had steadily improved since the end of the first half, with sales at stores open over a year down 37 percent in the four weeks to August 23 and down 28 percent in the following four weeks.
Separately on Thursday 24 September, Swedish budget fashion chain and retail bellwether Hennes & Mauritz (HMb.ST) posted weak August sales.
Jones forecast a pretax loss in JJB's second half to end-January 2010 but said it would be "significantly" narrower than the loss of 42.3 million pounds made in the first half to July 26, which compared with a loss of 14.8 million pounds in the corresponding period of 2008.
The first-half loss reflected a 42.5 percent slump in revenue to 310.4 million pounds and a 13.2 percentage points drop in gross margin.
The sales fall was attributed to JJB's inability to secure stock as suppliers were not prepared to deliver when the firm's banking facilities were being renewed on a week-by-week basis, while the margin erosion reflected savage price cuts to clear unwanted stock in the summer sale.
Although JJB now has 60 million pounds of financing in place it is continuing to review options to provide additional capital.
INVENTORY WOES
"Stock levels are 50 percent of what they should be," said Jones, a former CEO of fashion group Next (NXT.L).
"Life isn't going to improve until we get to the fourth quarter, but it's not going to be back to a normal stock situation until the first quarter of next year," he said, pointing to six-month lead times for the delivery of stock.
Shares in JJB have increased in value by over 150 percent over the last six months on recovery hopes but are still down by 68 percent on the year. The stock was down 1.5 pence at 38.25 pence at 12:09 p.m., valuing the business at 95 million pounds.
"Whereas previous expectations were for improvements to the quality of stock before Christmas, management is now suggesting this improvement will not feed through until the first quarter of 2010," said Singer Capital Markets analyst Matthew McEachran.
"This will clearly weigh on the full-year outcome which was already pointing to a loss of 50 million pounds or so."
Earlier this month the Serious Fraud Office and the consumer affairs watchdog, the Office of Fair Trading, said they were investigating JJB and the UK's largest sportswear retailer, Sports Direct (SPD.L), over possible price fixing and fraud.
The probes were triggered after JJB blew the whistle on alleged cartel activity in return for immunity.
(Editing by Mark Potter, John Stonestreet)
© Thomson Reuters 2023 All rights reserved.