Uniqlo '+J' is the name that the Japanese label has come up with for its collection which was produced in association with Jil Sander for autumn-winter 2009. The collection will be available in Uniqlo's network of boutiques across the world.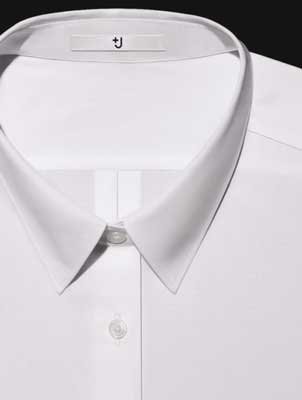 "+J" collection, Jil Sander for Uniqlo
This is a partnership which illustrates Uniqlo's desire to work with renowned international designers in order to "enrich and affirm its style" and to export its vision to the world more easily. To this end, the subsidiary of Fast Retailing has previously worked with Philip Lim and Alexander Wang.
The '+J' collection will offer items in modern cuts, emblematic of the work of the German designer who always takes care of the details. This will all be available in quality materials and at affordable prices, in the same vein as the rest of Uniqlo's clothes in this respect.
By Jonathan Fulwell (Source: Sarah Ahssen)
Copyright © 2023 FashionNetwork.com All rights reserved.