Gant is celebrating its 60th birthday. To mark the occasion, the chic sportswear label is re-releasing ten of its historic shirts, its main product. On offer will be six mens models and four for ladies.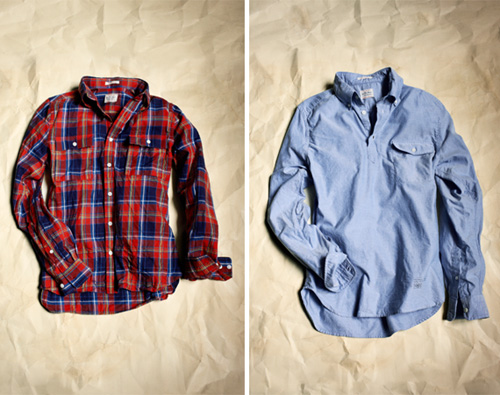 The Cashmere (left) and The Pullover
Shirts feature heavily throughout Gant's history. In fact, they were one of the first items of clothing made by Bernard Gant, a Ukrainian immigrant, when he arrived in New York in 1914 with only a dream of making clothes to his name.
Very quickly however, workshops that produced clothes for the biggest American brands thrust his know-how onto campus, notably at Yale and Harvard, and Gant was launched in 1949.
Now, as a celebration of this story, the label has decided to reissue a collection of classic models. A mixture of heritage and modernity, some are made from materials from their respective époques (The Sea Island, The Cashmere), others feature a decade old clean-cut (The Rugger, The Hugger, The Pullover) or even detailed cuts that led to success (The Hubby).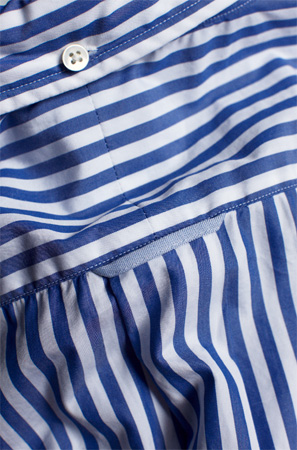 Distinctive sign of Gant reissue shirts: the Locker Loop
For all of these shirts there is a single distinctive feature: the Locker Loop, a strip of material attached to the back of each model which initially allowed the clothes to be hung from a peg. Interestingly, the name was changed to Lucky Loop by sporting types at American universities as girls had the habit of using the strip to catch hold of their boyfriends.
These reissues will be on sale in Gant boutiques at the end of August 2009 from €87-€400 for men and €104-€329 for ladies versions.
By Jonathan Fulwell (Source: C. Vautard)
Copyright © 2023 FashionNetwork.com All rights reserved.