Escada woos bondholders by extending cash incentive
FRANKFURT, July 15 (Reuters) - German luxury fashion house Escada (ESCG.DE) said it would give bondholders more time to receive a cash incentive in return for acceptance of a bond exchange offer it needs to avert insolvency.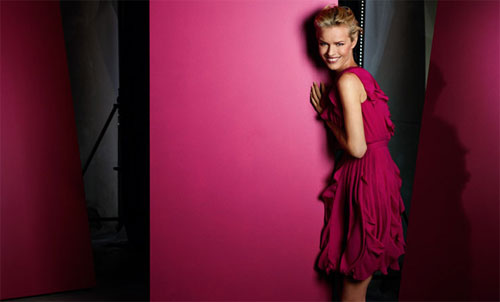 Escada Fall 2009
Escada had asked its bondholders to sign up to debt restructuring before it runs out of money. The company, whose luxury gowns are worn by Hollywood stars such as Katie Holmes, has been struggling with falling sales in the recession.
Bondholders who accepted the offer by July 31 would receive 25 euros in cash for every 1,000 euros in nominal value of the bond tendered, the company said late on Tuesday 14 July. The previous deadline for this "early-bird" period had been July 14.
It needs an 80 percent approval rate to exchange its 200 million euro bond, but so far only 37 percent of bondholders have accepted the exchange, Escada said on Monday 13 July.
The company said that some of the bondholders located outside the company's German home market had not received the information necessary to exchange their bonds in time for the "early-bird" period. (Reporting by Maria Sheahan)
© Thomson Reuters 2023 All rights reserved.