Avon CEO's compensation fell 23 per cent in 2011
Avon Products Inc Chief Executive Andrea Jung earned 23 percent less compensation in 2011, failing to earn a bonus because of what the world's largest cosmetics seller called a "challenging" year.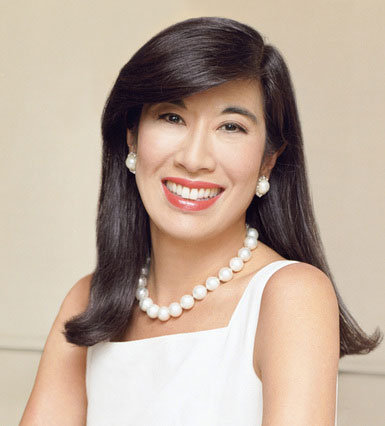 Avon CEO Andrea Jung / Photo: Avon Inc
Jung, 53, received total compensation of $10.1 million, down from $13.2 million in 2010, according to a regulatory filing late on Tuesday. Her base salary of $1,375,000 remained unchanged.
In December, she agreed to step down as CEO and help Avon find a successor. She will stay on as an executive chairman for two years after her replacement is in place.
Avon, which is the target of a $10 billion takeover bid by cosmetics company Coty Inc, denied bonuses to Jung and other executives because of the company's performance in 2011.
"We saw slower-than-expected growth in several markets reflecting business challenges and weaker macro-economic conditions," the company said in the proxy statement.
Avon last year saw sales rise only 1 percent, excluding the impact of currency, and sold 2 percent fewer items. The U.S. government is conducting a probe into whether Avon broke anti-bribery laws overseas.
Avon also said in its filing that its annual shareholder meeting would take place on May 3 in New York.
© Thomson Reuters 2023 All rights reserved.