New Avon CEO would get sweet severance in takeover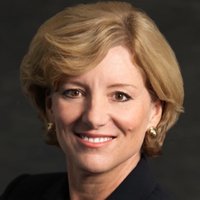 Sherilyn McCoy
Avon Products Inc's incoming chief executive Sherilyn McCoy would get sweetened benefits in the event she leaves the cosmetics company following a takeover, according to her employment contract.
McCoy will take over at Avon on April 23 following a 30-year career at Johnson & Johnson.
But Avon's future is uncertain, given the unsolicited takeover bid from fragrance company Coty Inc. Avon has rejected the bid, arguing the company's value could rise more under a new CEO than as part of Coty.
If Avon were to terminate McCoy without cause, or if she were to quit for "good reason" after three years with the company, she is entitled to two years of her base salary, set at $1.2 million a year, according to her contract, which was made public in a securities filing on Tuesday.
If the termination occurred during the first three years, she would also be entitled to an amount equal to two times her annual incentive bonus target, which is 150 percent of base salary.
However, if the termination were to occur within two years after a "change in control," McCoy would be entitled to three times salary and annual bonus rather than two times, and the benefit continuation periods would be three years rather than two.
In addition, McCoy will receive a signing bonus of $1.9 million, which is subject to repayment if she does not stay employed for five years; 200,000 shares of restricted stock and a deferred cash payment of $850,000 payable on her fifth anniversary.
© Thomson Reuters 2023 All rights reserved.